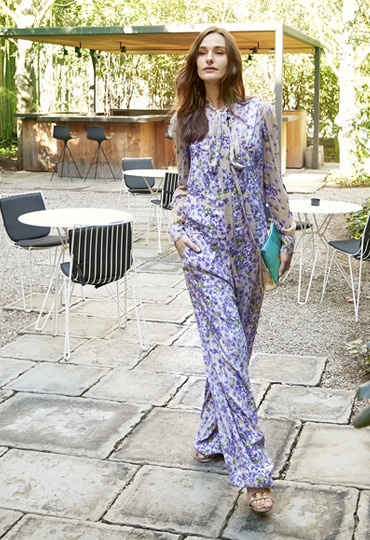 1.
The garden of Hotel Alma Barcelona
271 Carrer de Mallorca
The most soulful garden in the city can be found in the hotel by the same name (in Spanish, alma means soul). Forget hotel rooftops and seek out this secret oasis, an idyllic hideaway that is considered by some as the most beautiful interior terrace in Barcelona. It's a peaceful haven in the middle of the L'Eixample district, a gastronomic space where nature and gourmet delights meet.
The best time to visit? In spring, when the garden is bursting into bloom or in autumn, when the leaves start to change to beautiful shades of orange and red. But really a visit at any time of year will bring a smile to your face.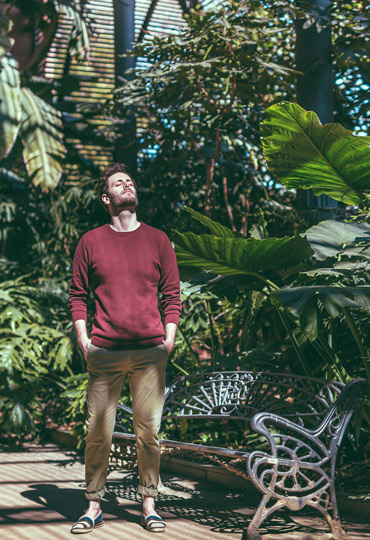 2.
The Parc de la Ciutadella umbracle
13 Passeig de Picasso
When exploring Barcelona, a stroll through the Parc de la Ciutadella is a must, with something new to discover around every corner. Photographer Sam Zucker introduces us to his favourite place in the park, its Umbracle, or shade house, dressed in a look from La Roca Village. Built in 1884 for the 1888 Barcelona Universal Exposition, the Umbracle's three naves are home to a host of tropical plants. Remodelled a few years ago, it's easy to see why so many visitors fall in love with this stunning structure. Celebrated florist Nikki Tibbles drew inspiration from the Umbracle when designing La Roca Village's impressive landscaping installations.
3.
The Green Spot
12 Carrer de la Reina Cristina
The name of this restaurant perfectly reflects its offering: delicious vegetarian cuisine in Barcelona. But it's not only vegetarians who'll love this eatery – The Green Spot describes itself as 'a vegetarian restaurant for non-vegetarians' and serves delicious appetisers, unique interpretations of cuisine from all over the world, original recipe pizzas and colourful juices.
Go for the food and be seduced by the excellent interior design. The restaurant is a calm, relaxing space decorated in tones of white, ochre and natural shades of wood – in contrast with the riot of colour in its food.