It can be formal when made of luxury fabrics such as silk, or cashmere if it's cold. You've got to admit it; the humble white t-shirt is your go-to option if you know how to wear it. And there is a perfect version. A V necked t-shirt in light linen or fine cotton works for all body shapes and sizes and you can wear it whenever you want.   
Three ways to wear it: 
1. Parisian chic
Wear it tucked into the belt of a pair of faded jeans with large black boots and a short statement jacket, to be the most elegant in the room.  
2. Elegant silhouette
Get the most out of your suit in the weekdays with an impeccable white t-shirt to anchor your look.  All you need is a tuxedo style jacket, tailored trousers and some stilettos.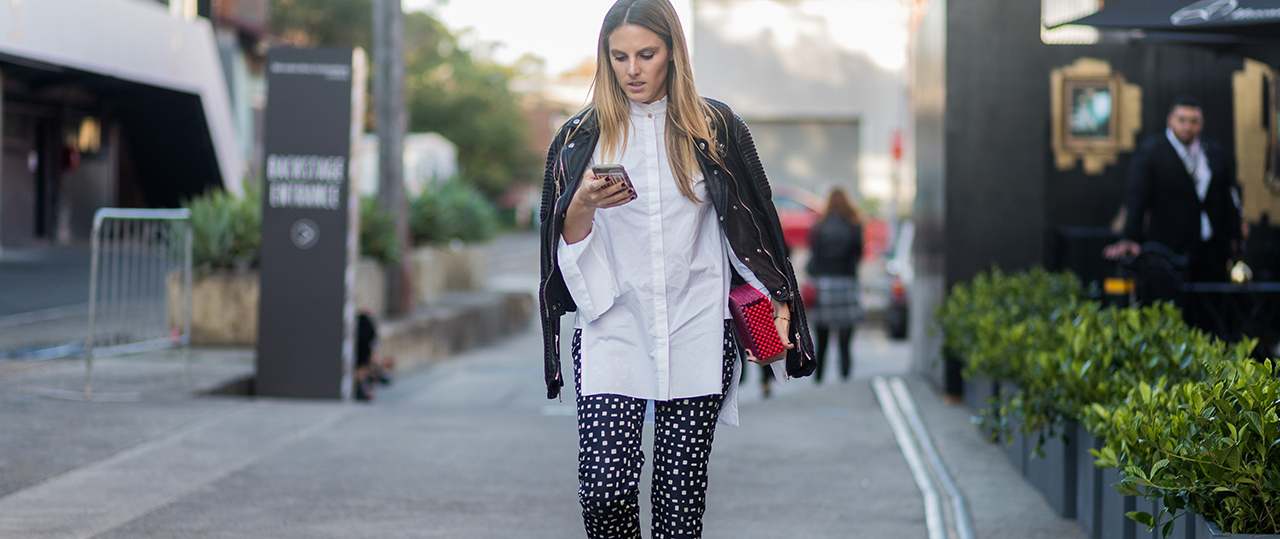 3. Modern leisure
Finally, wear it out with the chic girls with frayed jeans, maxi sunglasses and your favourite handbag.