From giving your outfit some futuristic flair à la Leeloo in The Fifth Element to replicating Jane Birkin's simple chic French style, this essential item can be styled to create combinations that are anything but plain.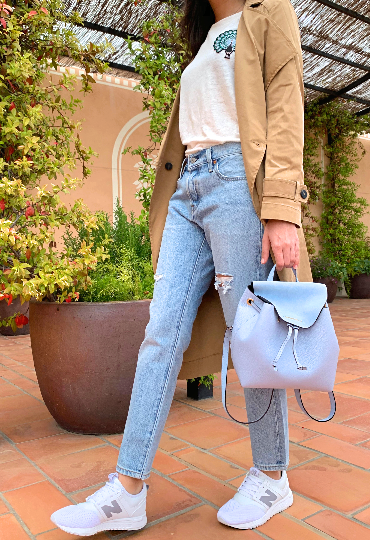 1.
The fail-safe
There are some style pairings that will never go out of fashion, and a white T-shirt with jeans is the perfect example. James Dean led the way with his signature look, now it's your turn to update it for 2019 with some carefully chosen accessories.
Small light blue backpack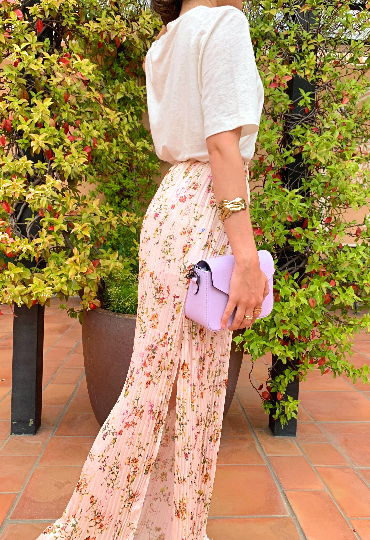 2.
All dressed up
Stand out on special occasions with a T-shirt: unexpected yet versatile, a simple tee looks even more sleek in white. Wear it with a pair of palazzo pants for relaxed yet smart style.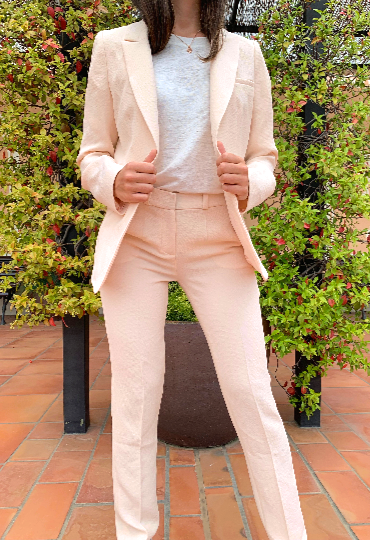 3.
The transitional t-shirt
From the office to the bar, exploring the city solo to long lunches with friends – whatever the occasion, weaving a white T-shirt into your look will ensure you look effortlessly stylish. Pair it with a pastel suit for sleek style from dawn to dusk.